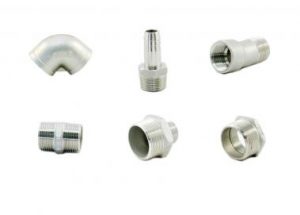 We offer a range of 316 stainless steel fittings to complement our Arctic Steel™ Water Strainers and thru hull fittings.
Included are Ball Valves Elbows, Hose Tails, Hex Nipples, Reducing Nipples, Reducing Bushes, Swing Check Valves, Hexagonal Sockets and Tee fittings.
Contact us for the complete range of styles and sizes.